Teflon and Nylon
TEFLON
Teflon Rods & Teflon Sheets (Virgin Grade) exhibit astonishing chemical resistance and ultra high-purity. Self-lubricating and with a low friction coefficient, Teflon PTFE (polytetrafluoroethylene) sheets and rods are ideally suited for the manufacture of high-temperature seals, insulators and bearings used in semiconductor, aerospace & chemical processing industries.
Features and benefits :
Lowest coefficient of friction of any known material.
Teflon PTFE operates up to 500F.
Tremendous chemical resistance.
Teflon is an excellent insulator.
Limitations: low compressive & tensile strength.
Masaf Engg trades in following Teflon products :
PTFE RODS UPTO 300 MM
BUSH : 100 MM LENGTH
SHEETS : 300 X 300, 450 X 450 , 600 X 600. 1000 X 1000, 1000 X 2000
SKIVED : 300, 450, 600, 1000, 1200, 1500, 2000
TAPE : CHAMPION, SPITMAN, UNIVERSAL ROPE, STYLE – 3, STYLE – 36, STYLE – 38, STYLE 1094
PTFR PURE WHITE TEFLON PACKING
TEFLON GLAND, TEFLON ASBESTOS GLAND
TEFLON WASHERS
TEFLON GEARS AND TEFLON PRODUCTS
WE ASLO DEVELOP TEFLON PRODUCTS AS PER CUSTOMERS SIZE AND DIMENSIONS
TEFLON PIPES
NYLON
Nylon is one of the most widely used engineering thermoplastics. It offers an excellent combination of mechanical performance and cost. There are many nylon grades available today, the most common being nylon 6/6 and nylon 6. The properties of both nylon products are very similar; and typically, they can be used interchangeably. However, there are some advantages and limitations to each material both nylon 6/6 and nylon 6.
Masaf Engg trades in following Nylon products :
RODS : UPTO 300 TO 1000 MM LONG
SHEETS : UPTO 50 MM THICK
BUSH : UPTO 1000 MM LONG
SQUARE BARS : UPTO 1000 MM LONG
NYLON GEARS
NYLON PIPES
WE ASLO DEVELOP NYLON ANY PRODUCTS AS PER CUSTOMERS SIZE AND DIMENSIONS.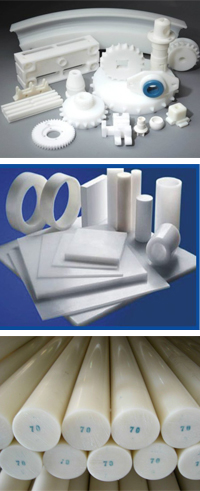 Lubrication Fitting
Apart from the fittings on the lubrication device and fittings, pipes, clamps, hose pipes etc., we offer a variety of accessories for the lubrication systems like the pressure switches, pressure gauges, level switches, indicator pins, filters, strainers, etc., for all types of lubrication, be it grease, oil or mist. Hydraulic Systems and Accessories.